Principal's Welcome
The Hewett Academy is a unique space in Norwich: a school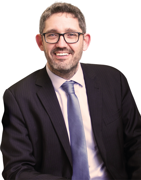 with a proud heritage, a strong family community, and a great tradition of excellence.
Nestling on the edge of the city centre, we are blessed with outstanding and unrivalled facilities.
In our classrooms, our talented teachers provide spaces for learning: we encourage all our students to develop a thirst for knowledge. We promote a love for learning that we hope will stay with students right through their lives.
In our swimming pool and on our sports fields we provide spaces for healthy physical and mental development: learning to play as teams and building the confidence, dedication, and fortitude to succeed as individuals.
In our theatre, music studios, and library we provide spaces for cultural exploration: we help our young people grow emotionally and feed their imaginations and aspirations, incubate their hopes and dreams.
In our student council and in our clubs and societies we provide spaces for leadership: we encourage our students to play an active part in their local, national, and international communities, so they are equipped for university and the workplace later in life.
Above all we are a space where the youngsters of Norwich can come together as a family, and find their own, unique, space.

Antony Little
Principal