Our House System
The development of a strong culture is a vital part of our schools. We believe that pupils need to be provided with opportunities to develop as young people, to gain a sense of community, and to experience and share success with others. One way in which we provide such opportunities is through our House System.
Here at Hewett Academy, we are extremely proud of the House System we have created and the values that are attached. It embodies all that we stand for and is the vehicle in which our culture is lived through each day. It encourages pupil development through access to a wide range of experiences and motivates students to work together to share ideas, allowing them to learn from each other.
Each of our Houses has a House Leader and every pupil and staff member is expected to be part of a House.
Our Houses
Our Houses are named after Norwich Mayors of the past; Sir Eustace Gurney in 1910, Richard Jewson in 1917 and Ethel M Colman in 1923.
These important figures in our local history were integral in shaping the city that we love and serve as role models for our students to aspire to achieve and make change in their local community and further afield.
Each of our Houses is supported by a Head of House (member of SLT) and a House Captain (elected student leader), and is linked to one of our core values of Respect, Aspiration, and Dedication.

Colman - Respect
Mrs Middleton & Morgan Lewis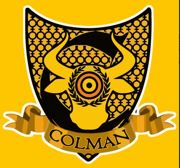 Ethel Colman was the first female Lord Mayor in England, not just Norwich. She was the second of four daughters of Jerimiah J Colman, the mustard manufacturer and she was the director of a church society.
Gurney - Aspiration
Mrs Pearce & Mexhit Koci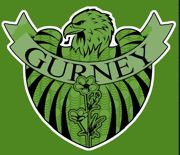 Sir Eustace Gurney's family became wealthy through the wool and textile industry. They established the Gurney bank in 1770 which later merged with Barclay's bank in 1896.
Jewson - Dedication
Mrs Torin & Tae Harrison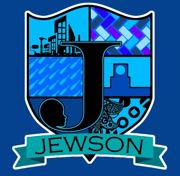 Richard Jewson married into the Jarrold family, as in Jarrolds department store. His wife was a suffragette and the family supported big cultural changes like women getting the vote in 1918. His grandson, George Jewson worked with a timber merchant in Norwich and worked with the then owner to expand the business in Norwich - creating Jewsons the builder's merchant we know today.
Rewards
House Points are awarded daily for good work, great homework or displaying our school values. They are discussed each week in form time and assemblies. Every week, each teacher selects a student who has performed particularly exceptionally to received a golden ticket. By getting a golden ticket, the student is entitled to a token for our rewards vending machine.
Every half term, students are encouraged to write post cards to staff to show their appreciation, and the staff write postcards to students to thank them for their commitment. Students try to collect the entire postcard set during the year.
House Points help us to recognise student achievements both individually and as a group with the House Cup being awarded after Sports Day at the end of each year.
Students are awarded House Points across all their activities at school, and they're awarded badges for the different stages they reach. Students are encouraged to wear these on their uniform blazers with pride.
100 House Points = Bronze Star
200 House Points = Silver Star
300 House Points = Gold Star
400 House Points = Hewett Blue Star
500 House Points = Hewett Yellow Star
600 House Points (net) = Hewett Owl.
House Points help us to recognise student achievements both individually and as a group with the House Cup being awarded after Sports Day at the end of each year.
Our Competitions
All Hewett Academy pupils participate in a House event every year. There is a wide array of competitions including the arts, sport, English, maths, humanities, languages and science, culminating with the final House event of the year; Sports Day which sees a House cup awarded to the winning House.
The winners from our House competitions are then chosen to represent Hewett Academy at the Inspiration Trust competitions and others at a local, national and international level. As a result, Hewett Academy is home to the young fashion designer of the year and had four pieces of artwork exhibited at the Royal Academy in London.
The House System promotes unity and encourages a healthy attitude to competition through varied school events.
Attendance
Attendance is a core priority at Hewett Academy with our mantra being that "you have to be in it, to win it." If a pupil is absent, they cannot help their House, the importance of attendance is promoted through form time and House assemblies.
Assemblies and School Life
Assemblies occur once every term and are organised by the Head of House and House Captain who lead the celebrations. Assemblies are focused on building the community at Hewett Academy and how our values impact on our community. The staff join in and are allocated to Houses to join in the fierce but friendly rivalry!
In school, House notice boards in each form room highlight what students are achieving. The school note books sport the name of the House that the student is in. Our walls are covered in images of our House inspirations and remind students of why they are important.
Our House flags can be found hanging in our dining hall. The House system is everywhere at Hewett Academy and we are proud of our history, heritage and where the school is going next.