Hewett Academy parents and teachers work together to build new community lounge
Back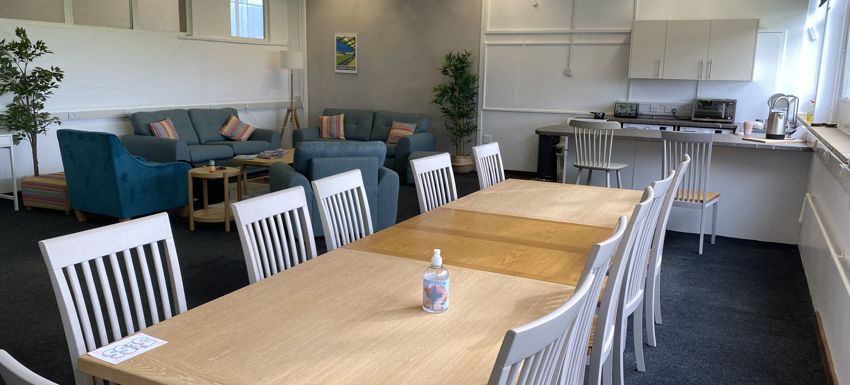 October 13th 2020
Hewett Academy has unveiled a stunning new welfare space, built by parent volunteers and teachers from the school. The area includes a community lounge and two counselling rooms - providing a safe and uplifting space for students and their families.
The new Hewett Lounge was the brainchild of Andrea George Samuels, Assistant Principal of Hewett Academy, who wanted to work closely with parents to build something to enhance the sense of community at the school. The community lounge is a calm space where children can come for tea and homework club and families can come for support whenever they need it.
Friends of Hewett, a charity established by three Hewett parents, fundraised £15,000 and received generous donations from Howdens, Curry's, Cotswold Company, DFS and Orchard Builders to make the academy's vision a reality. Parent volunteers cleared and painted the room, a parent tradesman fitted the kitchen, and parents and teachers helped bring in and arrange the furniture, in a true feat of teamwork and community.
Andrea George Samuels, Assistant Principal of Hewett Academy, said: "We are all absolutely delighted by the work of our parents and teachers who have given their time and energy to create this wonderful new space for our students and their families.
"As we come back together in school for the first time in almost six months, this new area will provide a safe respite of community and support that has been absent for many through lockdown."
Becky Greengrass, a member of Friends of Hewett, said: "The Hewett Lounge has been a brilliant project for parents and staff to work on together, and we're delighted that it is now up and running and providing a wonderful space for students and families alike."
You can see the before and after photos in our gallery: