Meet Hewett Academy's new Head of School
Back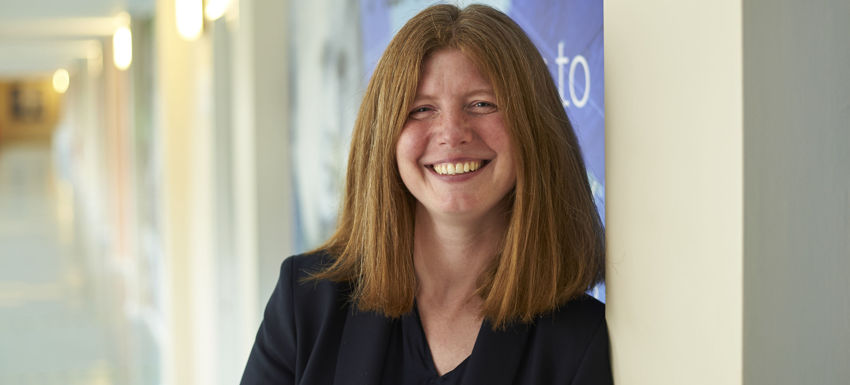 February 5th 2021
I decided to pursue a career in teaching because I believe it to be the most rewarding profession there is. I've been committed to working in schools with a higher than average proportion of disadvantaged students throughout my career because that's where I feel I can have the biggest impact on improving student's lives. I love the penny-dropping moment when you've hit upon the explanation that helps to unlock a key concept for a student.
I began my career at Hellesdon High School, near Norwich, as a newly qualified teacher in 2003. I quickly progressed to Assistant Head of Year 8 and moved to Costessey High School as Head of Chemistry. I then became Lead Teacher for Gifted and Talented, and when the school converted to Ormiston Victory Academy I moved into the role of Head of Science. From there I progressed to Assistant Principal for Raising Achievement.
In 2017, I joined Inspiration Trust as Chemistry Subject Specialist Leader and in January 2019 I joined Hewett Academy as Vice Principal. I am incredibly proud of the work I've been a part of since joining Hewett. We have raised the achievement of our students, developed a committed and experienced team and built strong pastoral support for our students.
I am honoured to be Hewett Academy's new Head of School and I am looking forward to continuing to work alongside our amazing and dedicated staff. The Hewett Academy team goes above and beyond to support the students and families in our community, providing an amazing quality of care and education to students from all walks of life and I believe that together we can make Hewett Academy one of the best schools in the country. We have a range of students and families we serve at Hewett Academy and every year they impress me with their determination to achieve and do their school and community proud.
Going forward, we will continue to work closely with the trust family of schools to ensure the students of Hewett experience the best education possible. We are committed for Hewett Academy to be recognised as a school of academic excellence and superb pastoral care.