Local businesses rally to support our PE project
Back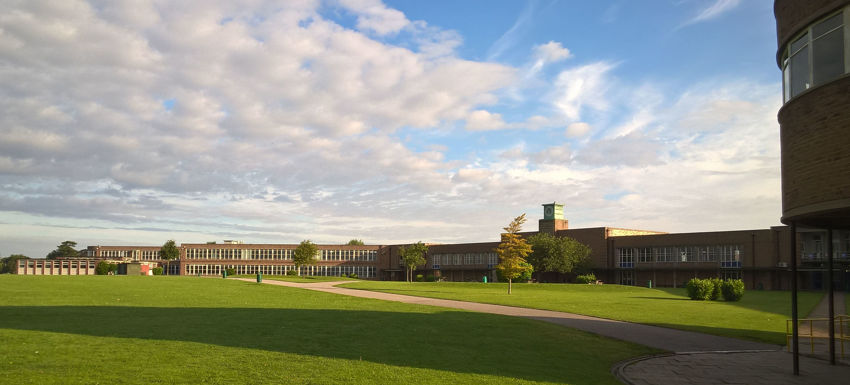 March 30th 2021
A trio of Norwich-based businesses recently teamed up to offer their support to The Hewett Academy's PE Pack project, which aims to provide our pupils with exercise equipment.
Last month, the UK's leading loft specialists The Loftman Company joined Insight Financial Associates and Mastercote UK Ltd, who are all based in Norwich, to offer generous donations to the school's PE department.
Danny Self, who is joint Head of PE at The Hewett Academy, said:
"We know that the lockdowns have been tough for lots of people. As a school and a PE department we wanted to care for our childrens' mental health and physical well-being by ensuring they had the equipment they needed to keep active at home. We have been overwhelmed by the support from local businesses."
The idea behind the project was to provide every student with a pack of sports and exercise equipment, which includes a football, a tennis ball and a skipping rope, as well as cones and a resistance band. The equipment was provided to each child to use at home.
Understanding the importance of exercise on both physical and mental health, Mr Self and his colleagues in the PE department saw an opportunity to get the school's pupils active, regardless of their location.
Mr Self said: "In this time whilst the school was functioning differently because of restrictions it allowed us to get to know our students and their circumstances in even better and in more detail so we could support further."
In need of external support, Mr Self reached out to The Loftman Company, who were more than happy to help.
Mr Self added:
"From the first moment Dan and Lee heard about what we were trying to do they were keen to help and it didn't take them long to donate 300 resistance bands, which completed the packs.

"On behalf of the school, the PE department and students we would like to thank Dan, Lee and The Loftman Company for their generosity, support and understanding in our quest."
Talking about the donation, Dan Barnes, who is Operations Director at The Loftman Company East Anglia, said: "The Loftman Company East Anglia is passionate about giving back to our local community. We are very pleased that we could help out with this fantastic initiative. As professional loft fitters, physical fitness is important to what we do. This made supporting this particular cause an easy decision."