Hewett Gives Back for Christmas
Back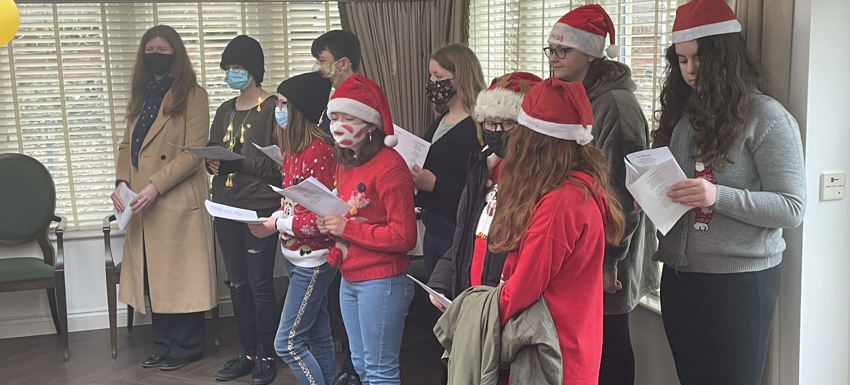 December 16th 2021
In the run-up to the Christmas holidays, Hewett Academy has been very busy giving back to the local community, through a visit to St John's Care Home.
Following the successful performance in the Inspiration Trust Online Carol Service of the wonderful song 'O Holy Night' with Megan Flute on Cornet, a few selected members of our 40 strong Hewett Academy Choir were asked to perform at St John's Care Home in Norwich.
The ensemble sang several traditional hymns including Jingle Bells and were even joined by Lucy Austin, the Head of School, who sang along, alongside many of the residents. The group was filmed by the BBC, as part of their community outreach and each child who took part received a gift.
In addition to the care home visit, the whole of the staff and student body at the Hewett Academy took part in the now tradition Santa Dash around the clock tower green. This event is fun for all participants and is a welcomed celebration as part of the Christmas festivities.
Every student was given a Santa hat to wear if they wished to. This created a brilliant sight and contrast in colour, as our students and staff in their uniforms and Santa hats ran, jogged and walked all together against the backdrop of our brilliant building and spacious green fields.
Danny Self, Hewett Academy's Santa Dash organiser said: "There was a real collective, fun and festive atmosphere, which is the complete point of the event."