Hewett and Tuckwood Join Forces to Support Ukraine
Back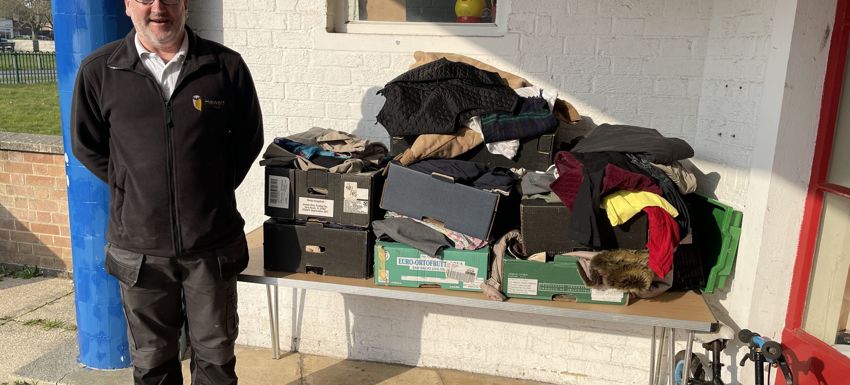 March 28th 2022
The Hewett Academy and Tuckswood Primary School have joined together to help provide clothing for people in need, as a result of the war in Ukraine.
The clothes collected by both schools will be boxed up and driven to the Ukrainian border in the next week. The clothes drop-off is just one of the ways that the school has tried to support people in Ukraine, following a whole school assembly on the issue and a charity day last Friday where students raised money through, amongst other things, a bake sale.
Executive Principal Antony Little said: "We are really pleased to have reached out and worked with Tuckswood Primary so this generous act is from everyone in our community. There is sometimes a feeling of helplessness with a big international crisis, but we are determined not to just stand by and watch. We want all of our students to be well informed about this and then take action to support the humanitarian response to the war. We hope that the money we donated and the clothes we provide will make a small difference and that the people of Ukraine know that we stand with them at this time."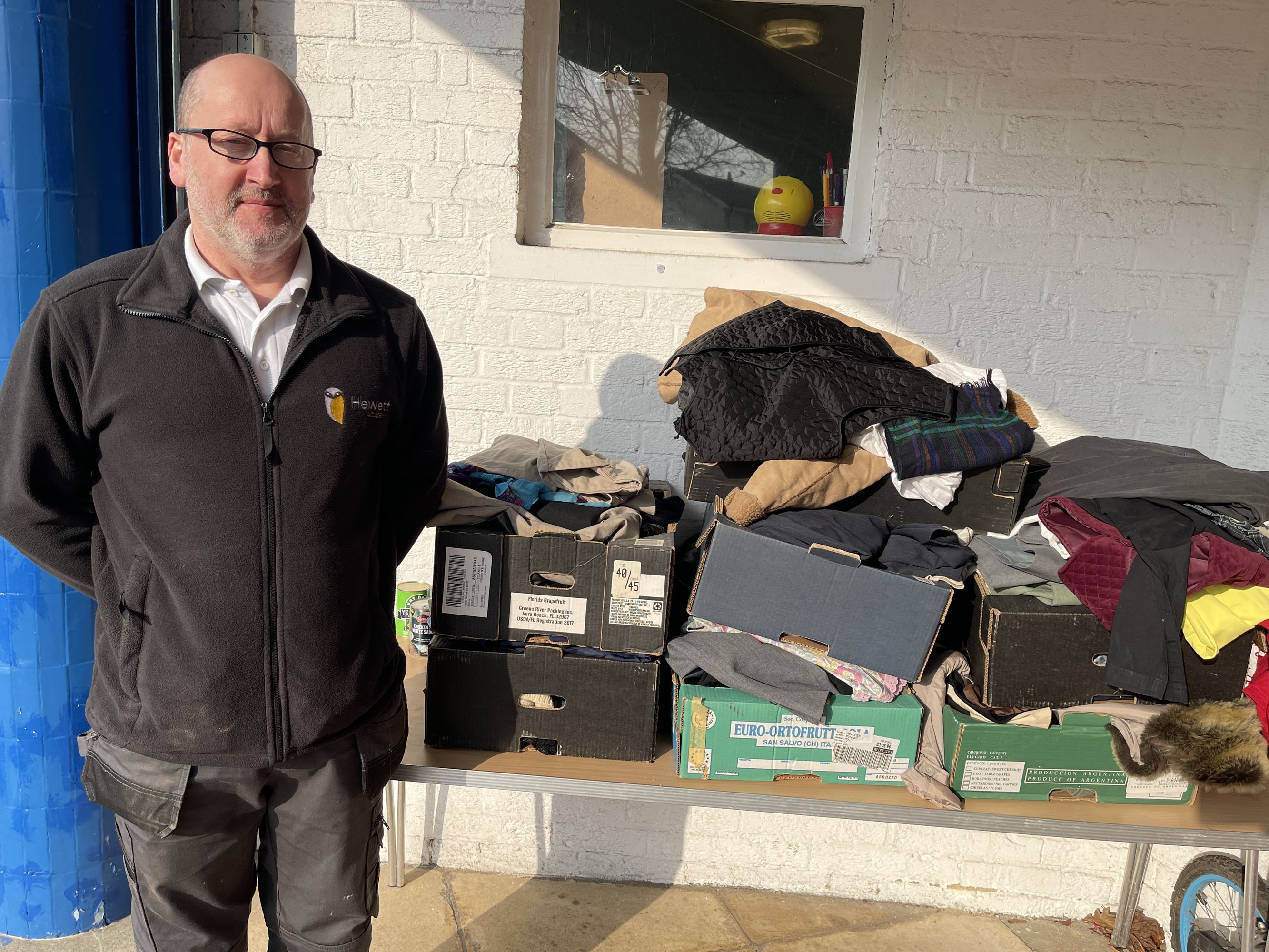 Pictured with the donated clothes is Hewett Academy Caretaker, Shaun Hudson.