Hewett sporting heroes take to the County Stage - and now the national stage!
Back
June 17th 2022
Three incredible athletes from Hewett have competed amongst the best from all Norfolk Schools at a competition on Saturday 11th June - with great success!
The three talented students went to the UEA Sportspark to represent the school, up against schools from across the County.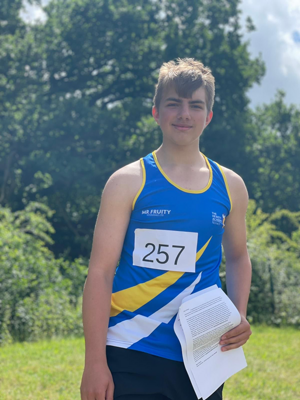 Year 9 student Matas (pictured above) competed in the discus following his exceptional performance at City Sports. Fellow year 9 athlete Blake will be taking part in the javelin competition. And completing the lineup is year 10s Abdul (pictured below) who will be running in the 400m.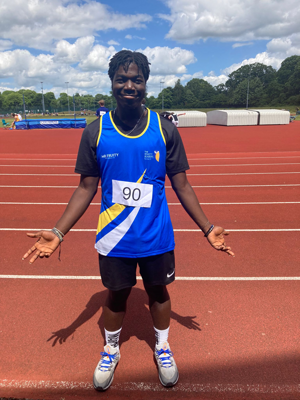 Matas stole the show on the day with a superb second place in the discus and will now represent Norfolk at the national competition in Manchester in July. Running talent Abdul came in 5th in his race
Executive Principal Antony Little said: "We are so incredibly proud of these three brilliant students who have shown that Hewett Academy students are amongst the best in Norfolk. We wish them all the luck in the world, especially now Matas who is going onto the national stage in July. It was great to be at the Sportspark to cheer them on."