Hewett's Year 11 leave with a bang!
Back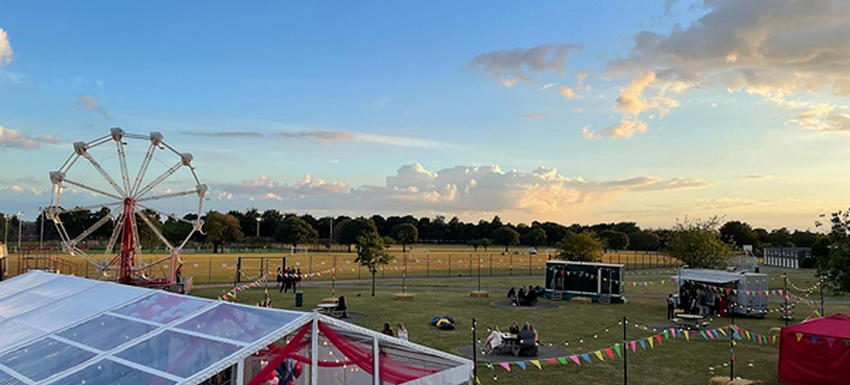 July 1st 2022
Hewett Academy staff and students have hailed their biggest and best ever Prom as the class of 2022 bid farewell to the school.
The highlight of the gala was a spectacular fireworks display - which could be seen and heard across the City - all watched from on top of the ferris wheel that gave 360 degree views of the school, the City and the countryside.
From the top of the wheel and across the Hewett's clock tower, students could see famous City landmarks such as City Hall. As the light went down, the fireworks went up in a 10 minute long professional display that would have been worthy of a major event such as their Prom!
The funfair theme saw students enjoying a coconut shy and an "all you can eat" burger van producing fantastic food - before dancing the night away in the party tent.
Head of School, Lucy Austin, said: "It was such a lovely evening and really special to, once again, host the year 11 Prom at our iconic school. Nothing quite beats having your last school event at the school itself. So proud of our students and wonderful to send them off in style."
Executive Principal, Antony Little, said: "We were so pleased to have such a great turnout of both students and staff. This was certainly a night to remember and the fairground rides and fireworks are certainly something you don't see at every prom. We had some lovely comments from local residents too, who also enjoyed the show! This is nothing less than this remarkable group of young people deserve. Their hard work, tenacity and resilience has left us in awe, and we miss them enormously as they go onto the next stages of their lives."